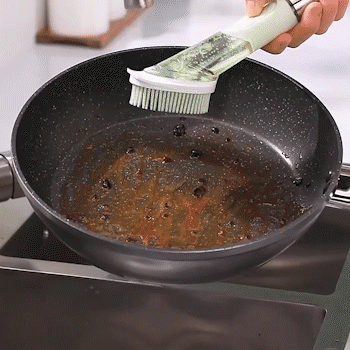 Gently press to automatically discharge liquid, and long handle bid farewell to manual washing. Save cleaning fluid, smooth and easy to clean.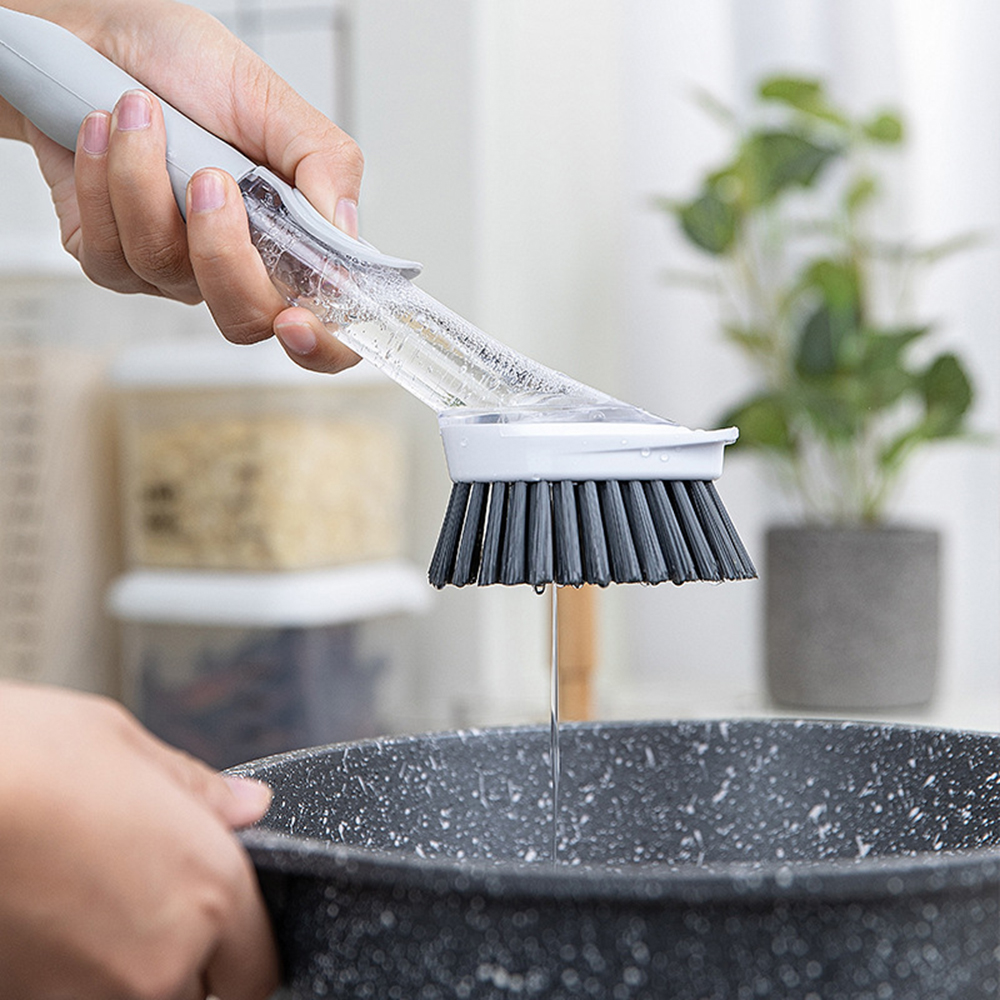 Convenient for liquid filling and long-term use, easy filling of large diameter liquid filling hole.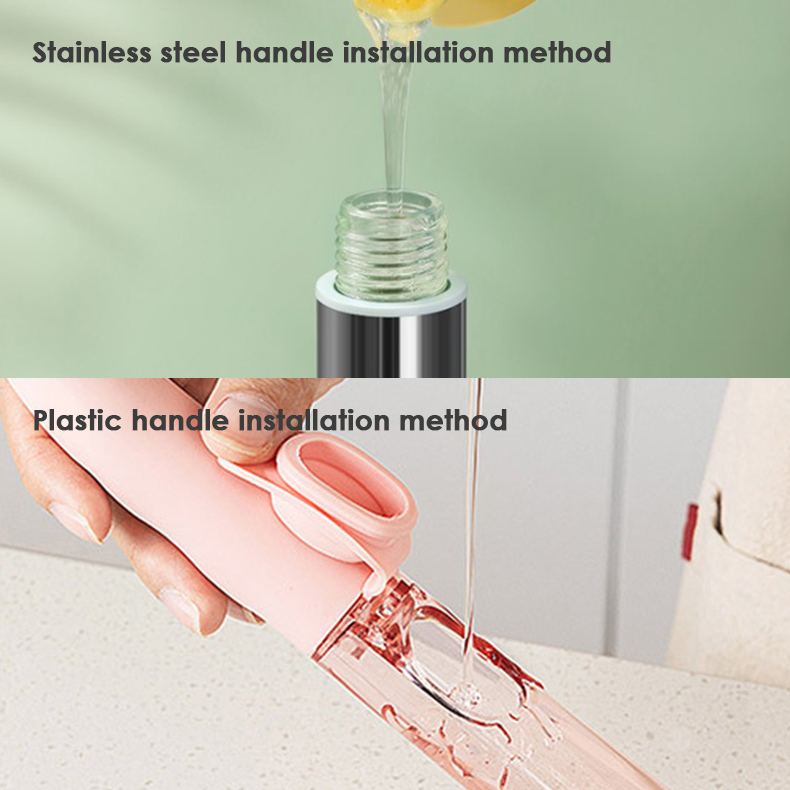 Two types of brush heads are more convenient to clean, 360° clean gaps and dead corners, and deal with all kinds of stubborn stains (applicable to gaps, dead corners, and uneven areas).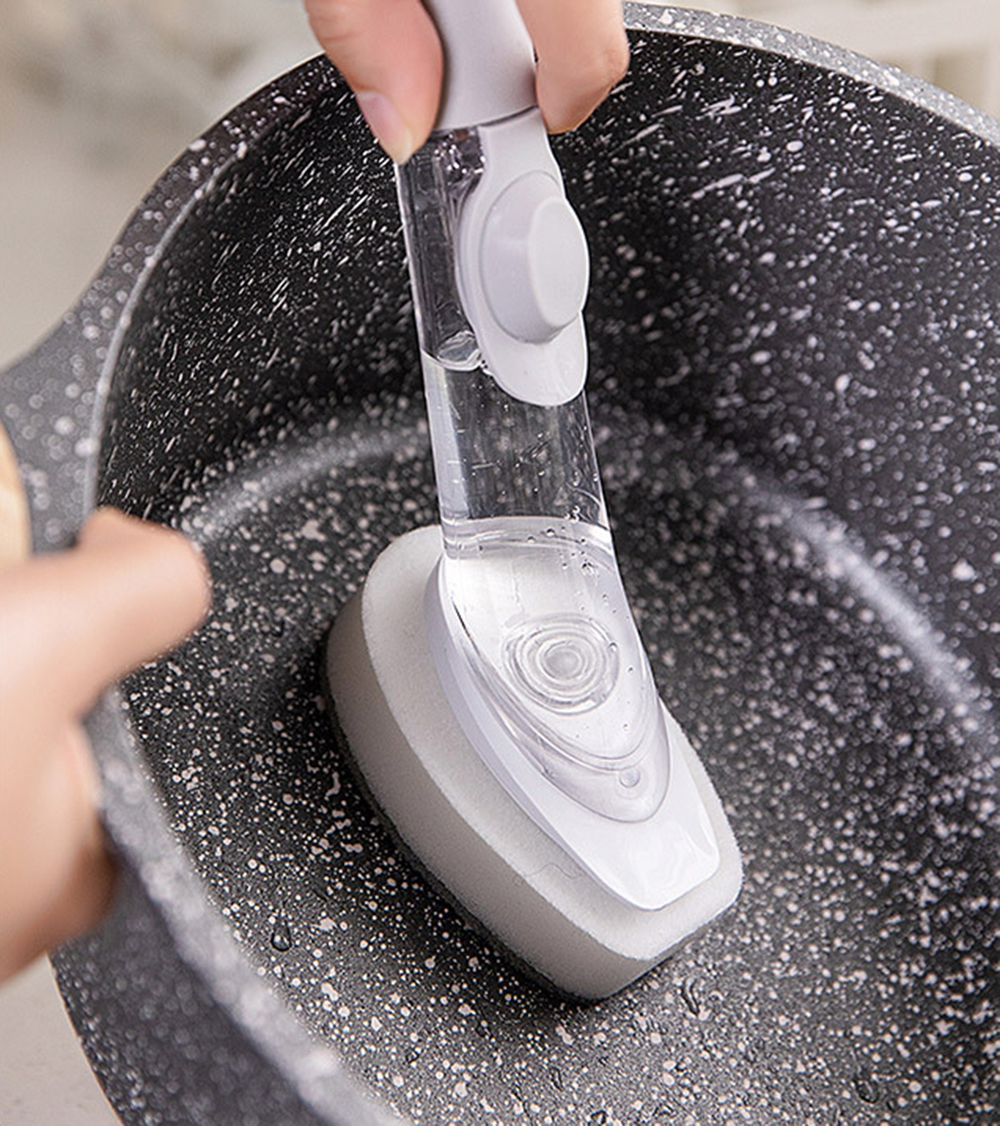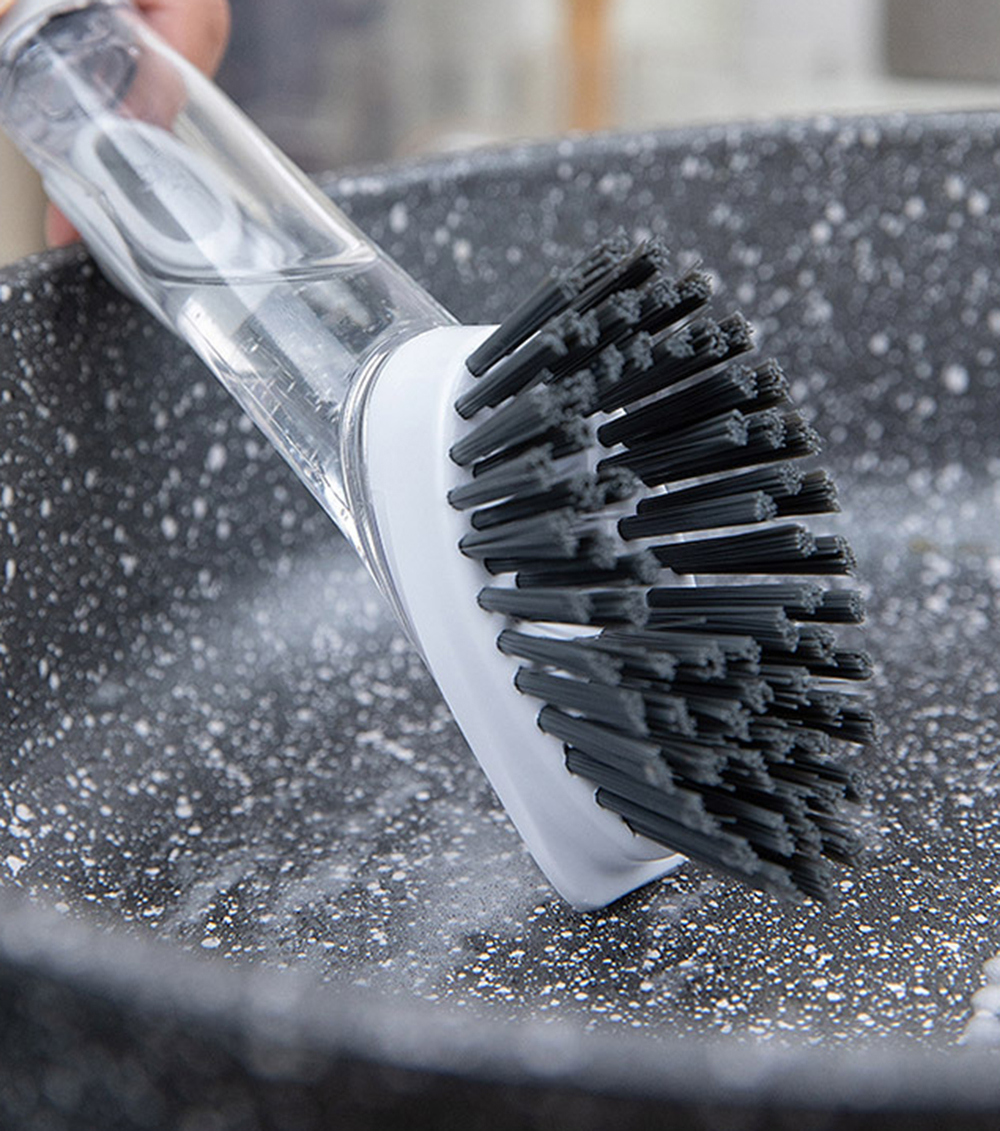 The soft brush will not damage the pots, bowls and tableware, and can clean all corners and crevices.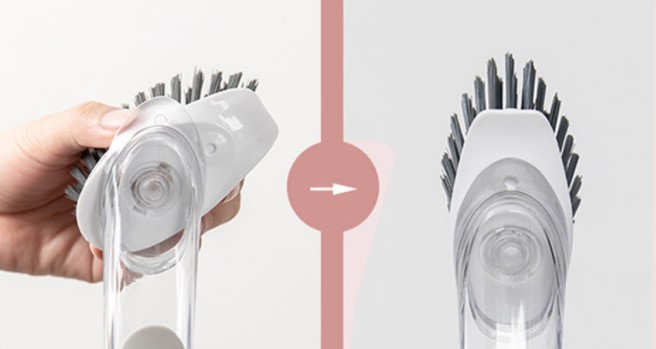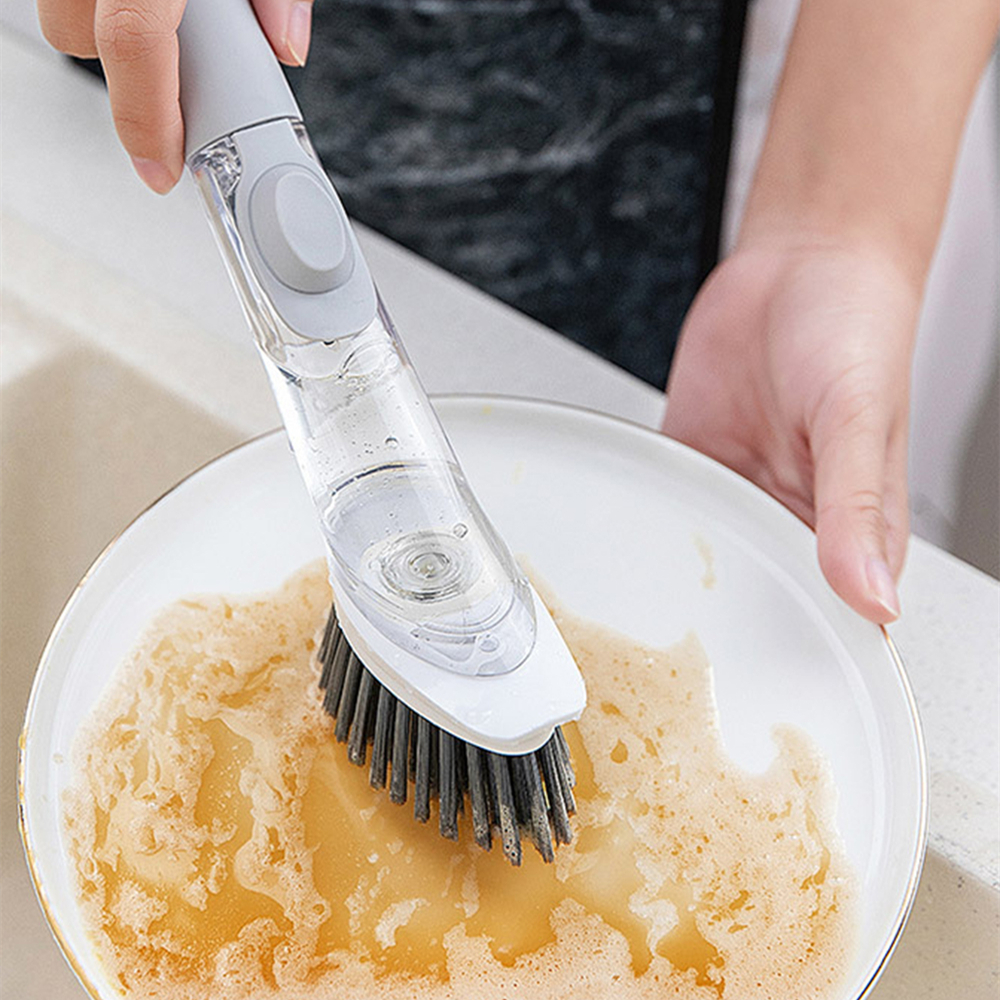 Easy to wash and decontaminate, no mold, safe and healthy.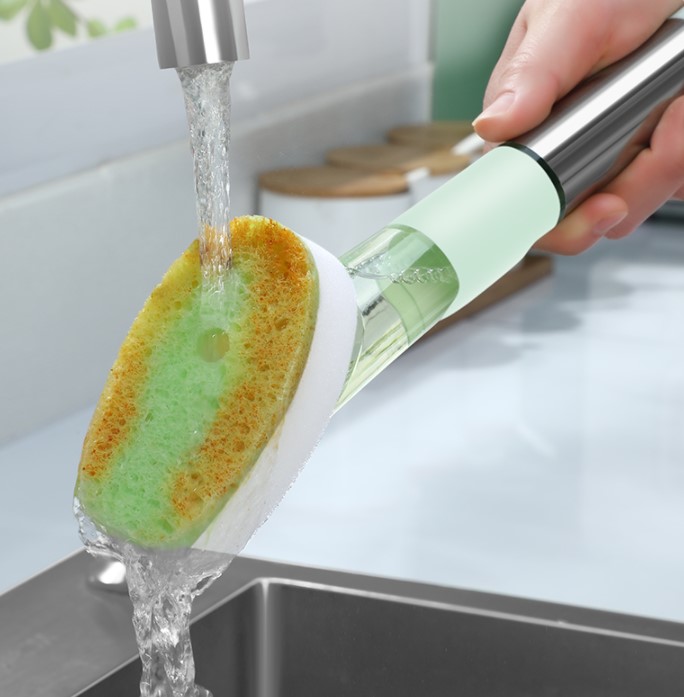 Lanyard design, convenient for storage and space-saving.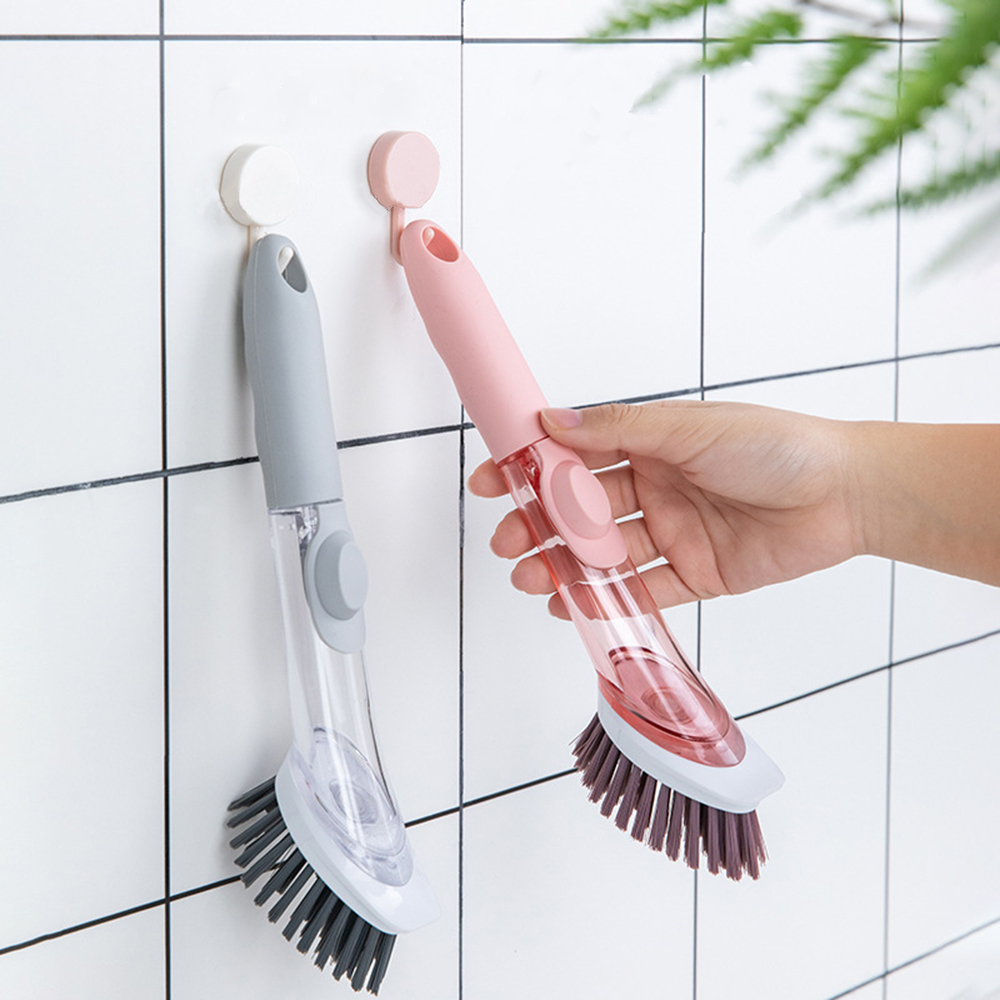 Product specification
Material: ABS, stainless steel
Style: Plastic handle/stainless steel handle
Color: Gray/green/pink
Size: Brush head 3.1×1.9 inches, handle 11.6 inches
Weight: 0.3 pounds
Configuration: One handle + two brush heads