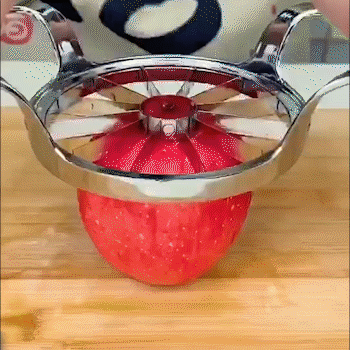 Helpful Time Saver: Suitable for most medium-size round fruits such as apple, pear, potato. No need to spend so much time on cutting or slicing, save your time and effort to enjoy fruits everyday!
Easy to Use: Choose an apple smaller than 4 inches, align its center with the apple slicer, and press it down to the end to divide the apple into 12 pieces.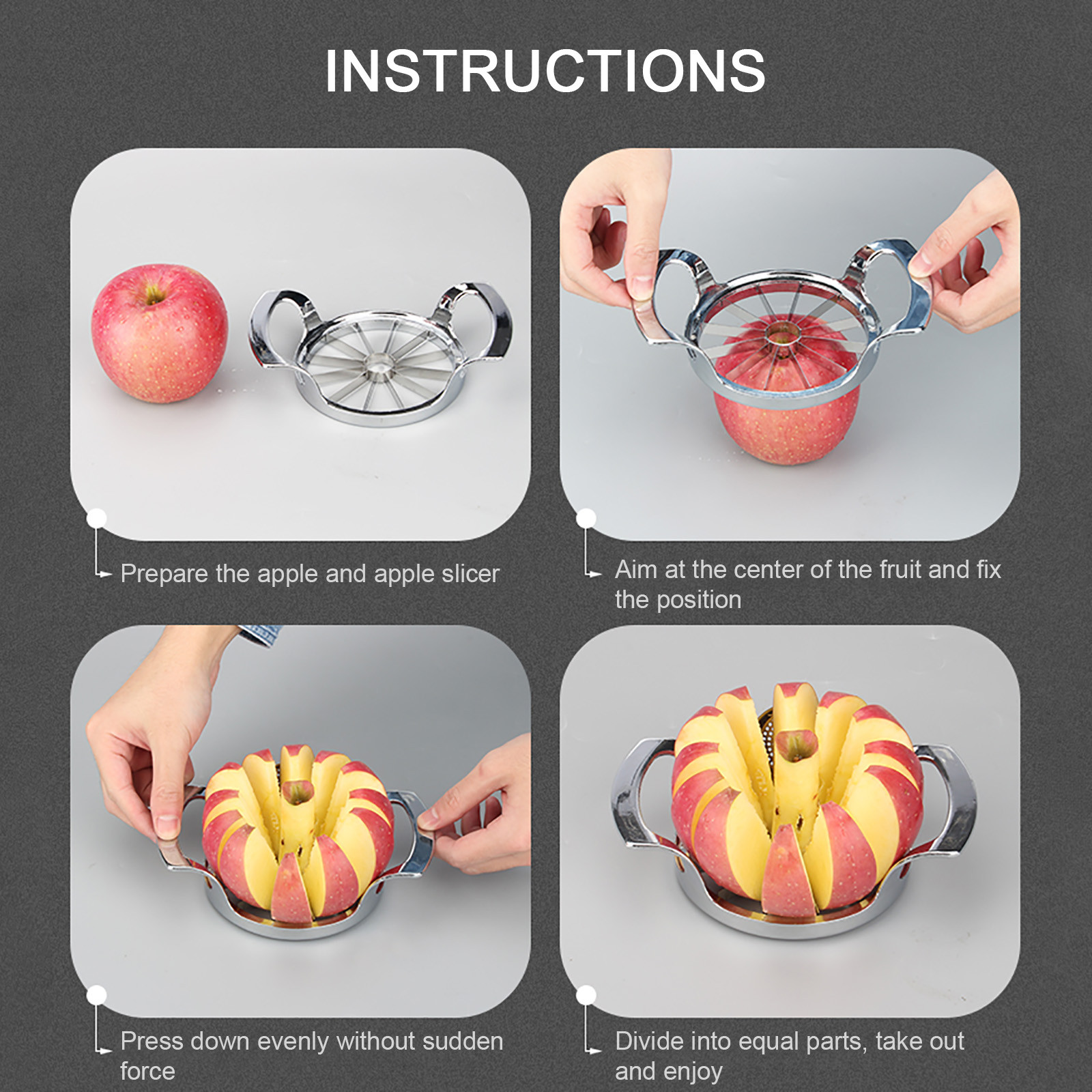 Multi-purpose: This apple cutting machine can not only cut apples, but also pears, potatoes and onions. Save you more time.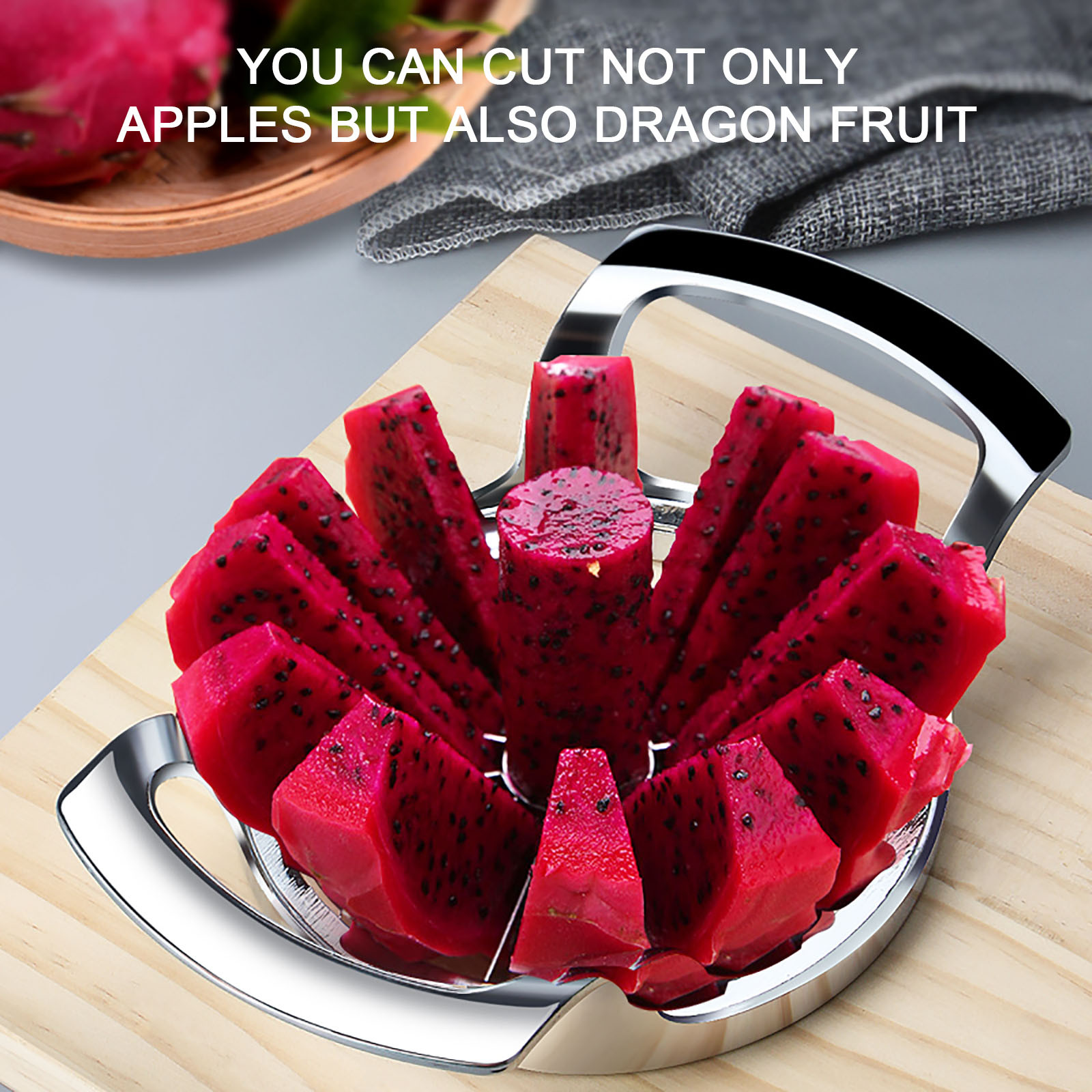 Easy to Clean: Just use a brush or a cloth to clean the apple slicer and store it in a cool and dry place to extend its best-before date.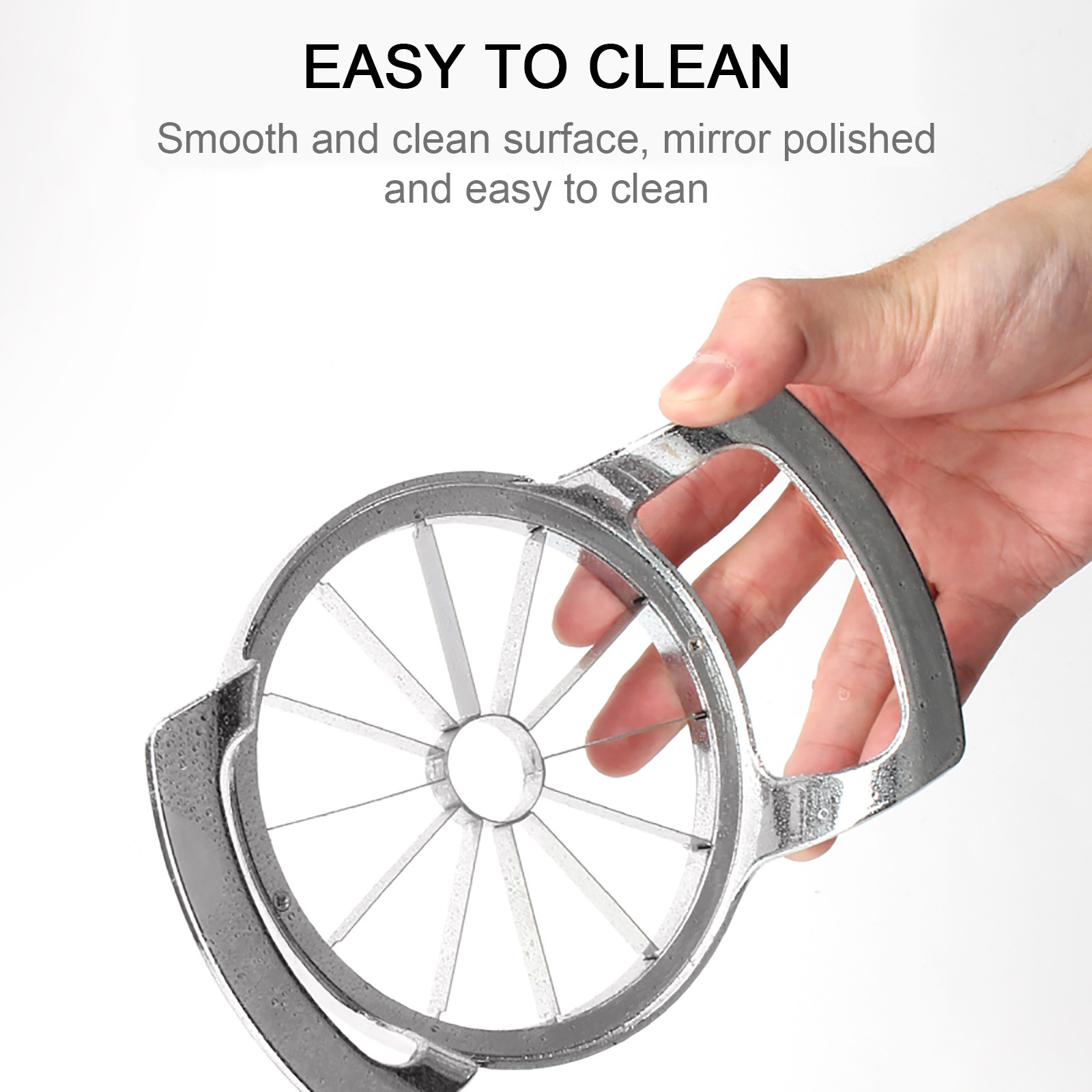 Ideal Kitchen Gadget: You can use this apple slice to prepare healthy apple snacks for kids at school or quick apple snacks for office and parties. A useful tool to prepare apples for pies or strudels.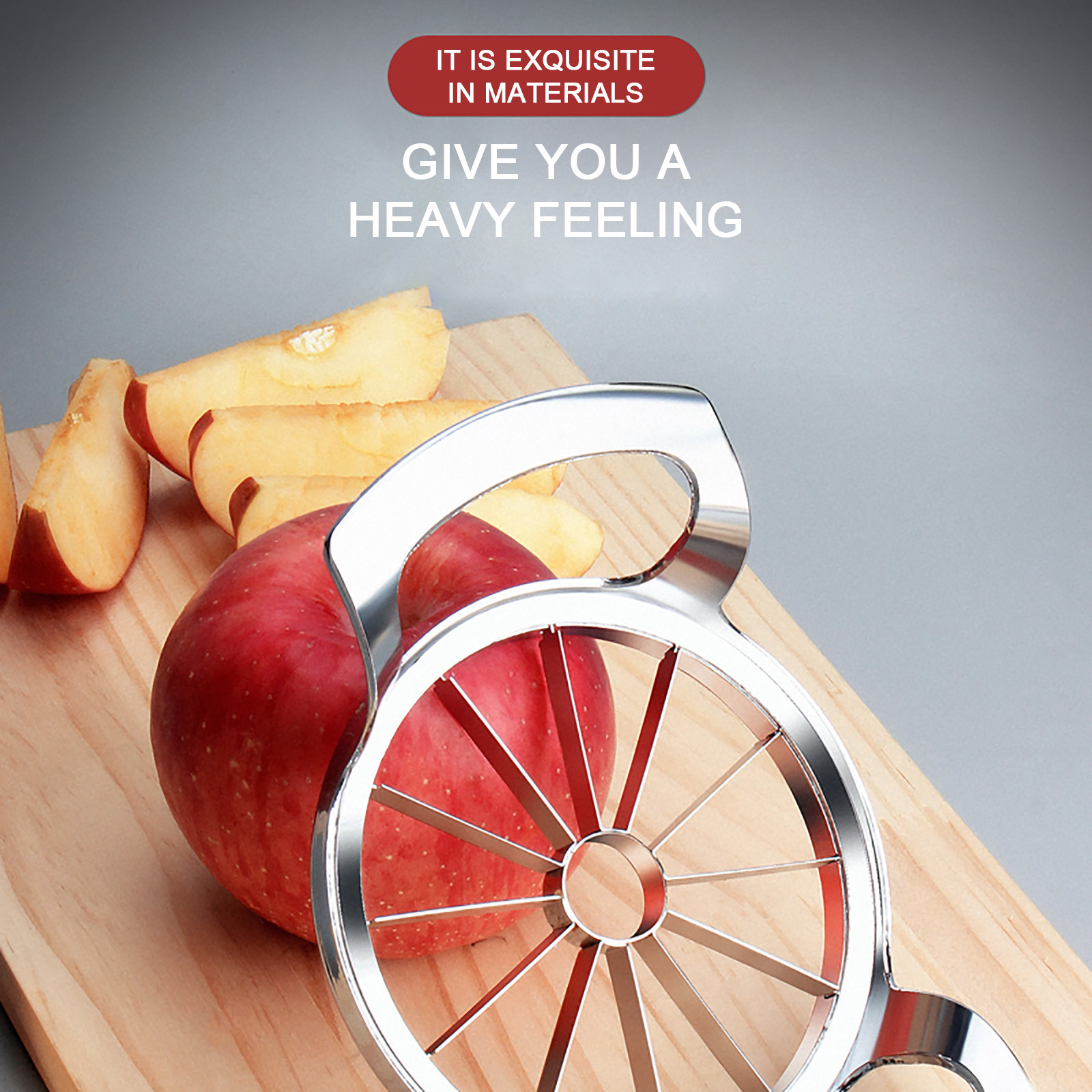 Mind the Sharp Blades: The blades are ultra sharp. Please clean it with the cleaning brush after use, also use a cloth to wipe dry or air dry to prolong the product lifespan.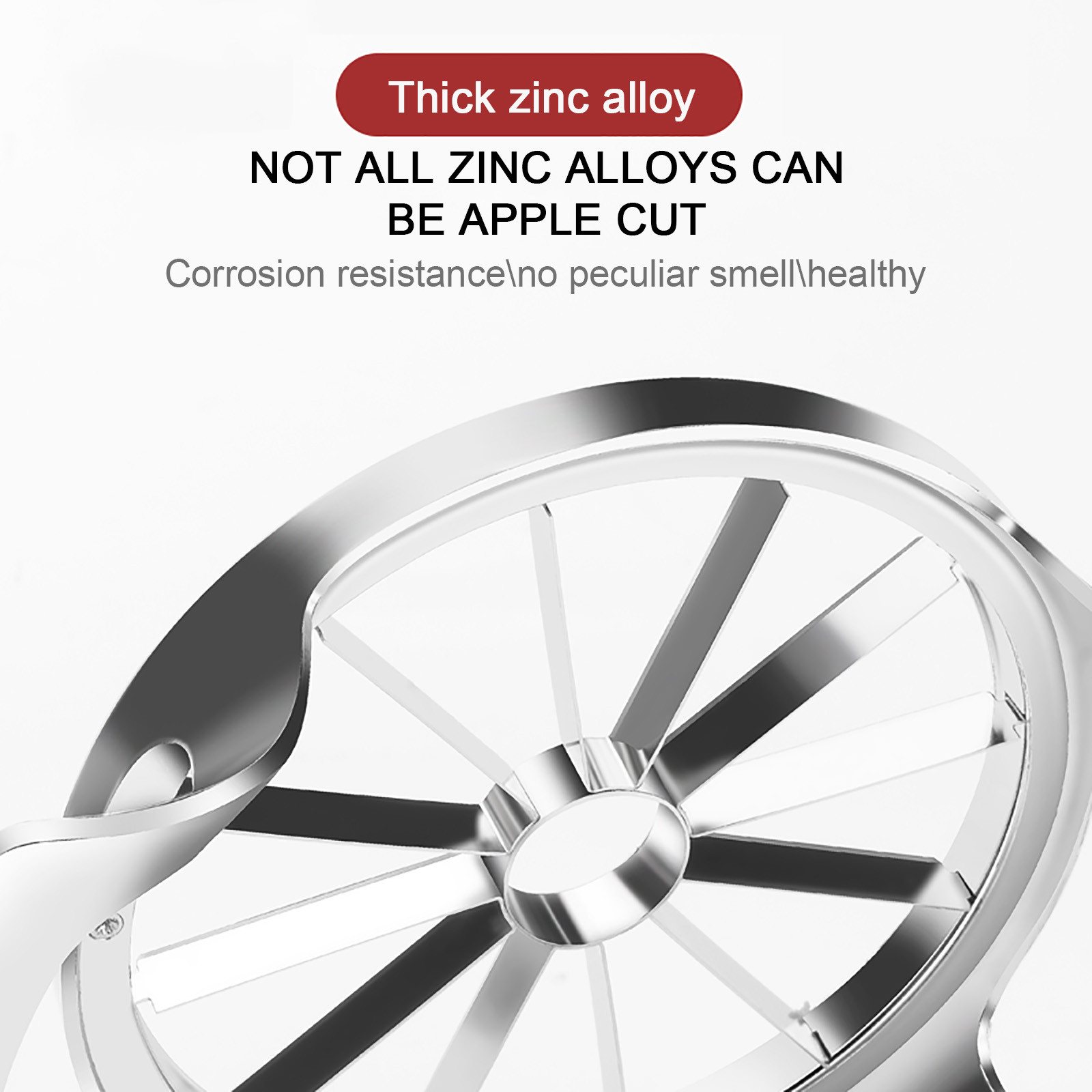 Specification:
Material: Stainless steel
Size: 7.28in x 4.7in
Product weight: 0.54lbs