Salt & Pepper Mill
50.00 $
Out of stock
Whether you want to sprinkle salt or sprinkle salt, you can do it easily, the output is 10 times higher than that of a standard mill, and there are more than 10 adjustable grinding options.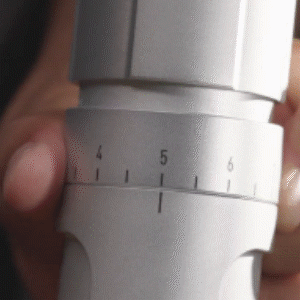 With 10 grinding levels, you can adjust the precise particle size to the ideal size.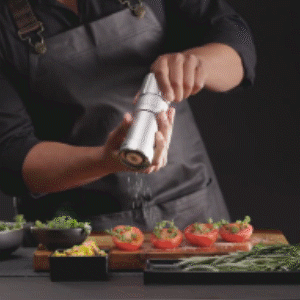 The outer dial hits everything between fine powder (approximately 0) and coarse grain (approximately 9), giving you more than 50 grinding options.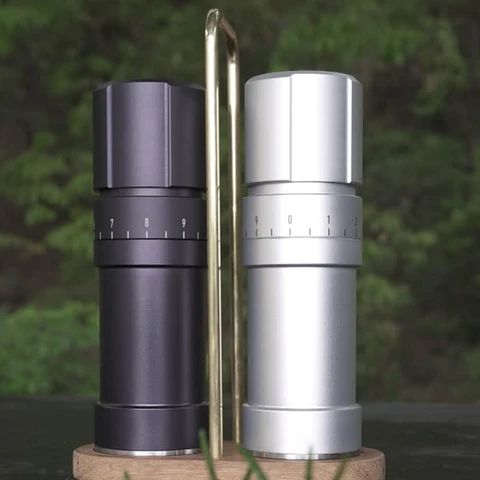 Bearings and burrs: Alumina ceramic burrs and zirconia ceramic bearings are especially used in salt mills because the ceramics are not rusty and corrosion-resistant.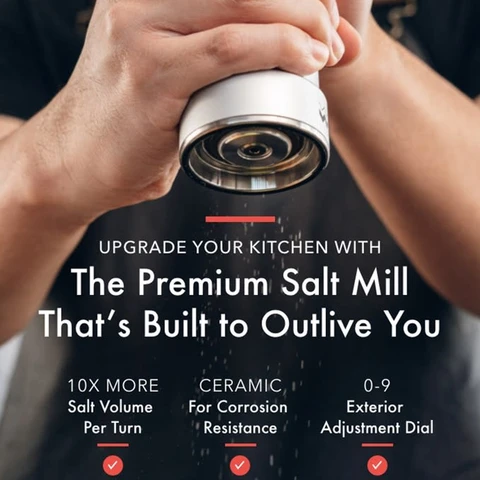 Interior and exterior finishes: 6061 aviation-grade anodized aluminum. No paint can peel off or immerse in salt to contaminate it. It has a high degree of scratch resistance and can last a lifetime for serious use.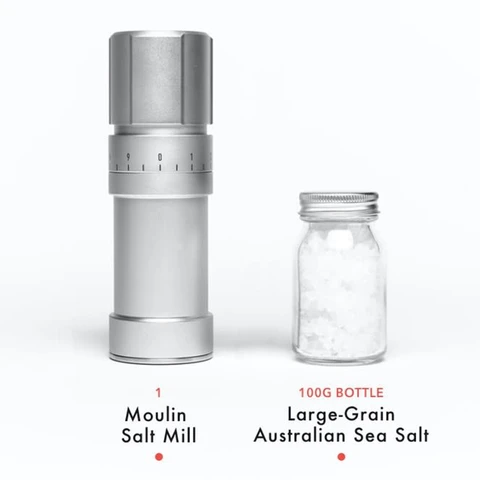 Soft bottom ring: There is a 316L stainless steel fixing ring at the bottom, which can be placed on any table without damaging the surface.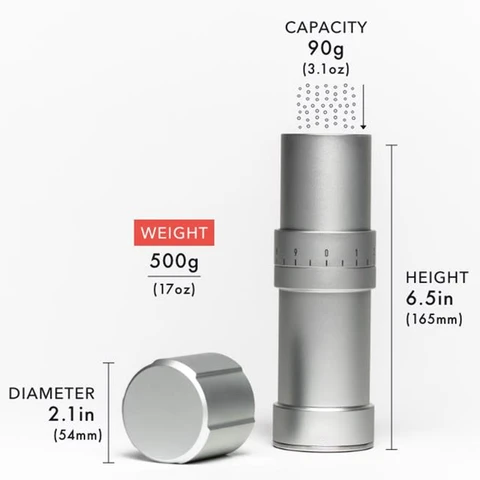 Lid: We integrated a powerful neodymium magnet into the lid to hold it firmly during use, but it can still be pulled down to quickly refill it when needed.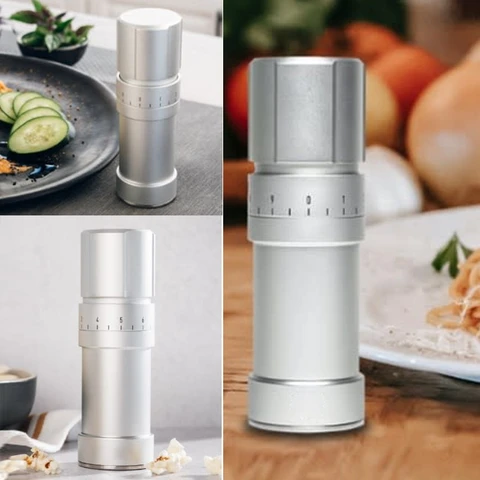 It can hold approximately 90 grams of large-grained salt. This will depend on the particle size and bulk density.