The Smoking Gun
50.00 $
Out of stock
Smoke effortlessly at home:Get ready to enjoy the smoked flavor that will make you salivate. This amazing kitchen tool allows you to infuse a variety of foods and beverages with natural smoky flavors, such as pecan wood, with mild cold smoke.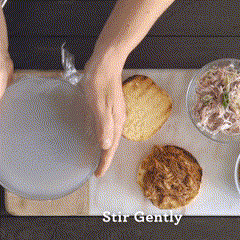 Cooling smoke system

Infuse your food with a classic smoked flavor. Cold smoke is gentle on food, so you can taste delicate foods such as ice cream, butter or cocktails, as well as meat and cheese.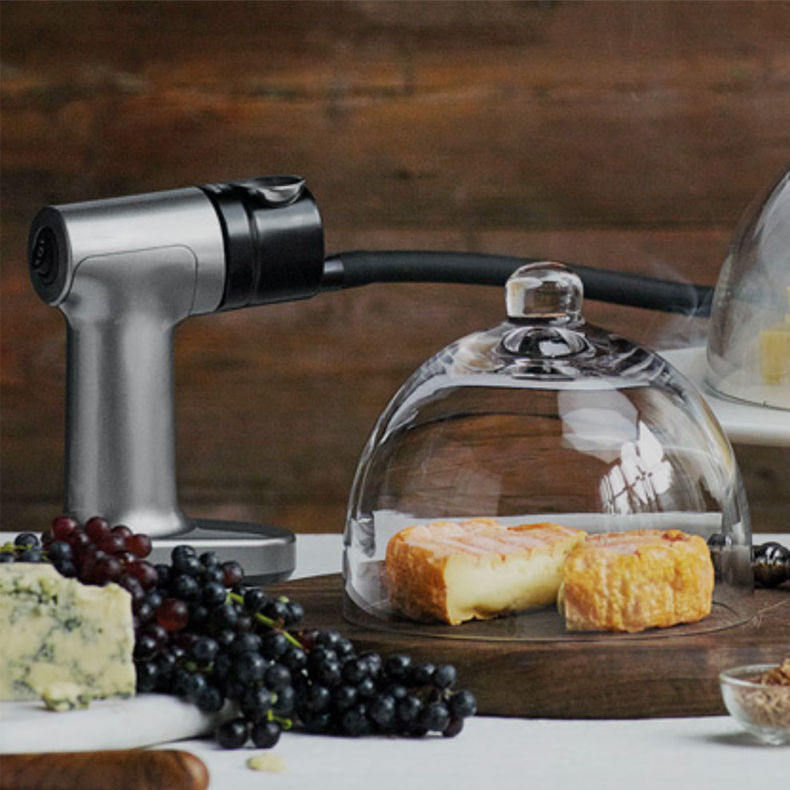 Two-speed control

Two-speed control switch are suitable for mild or strong smoke.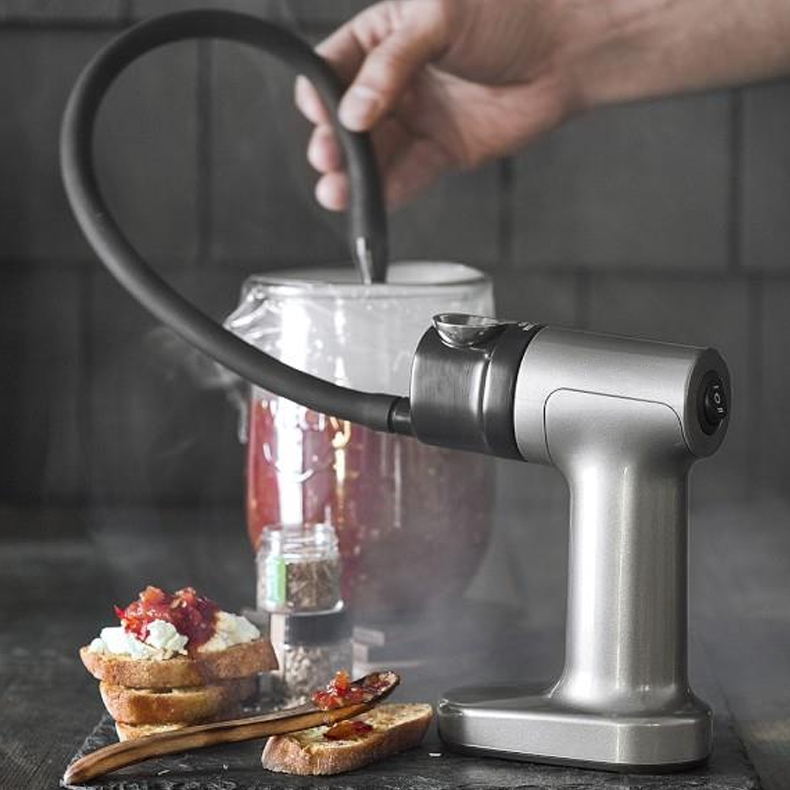 Removable combustion chamber

The large opening is convenient for loading wood chips and easy to clean.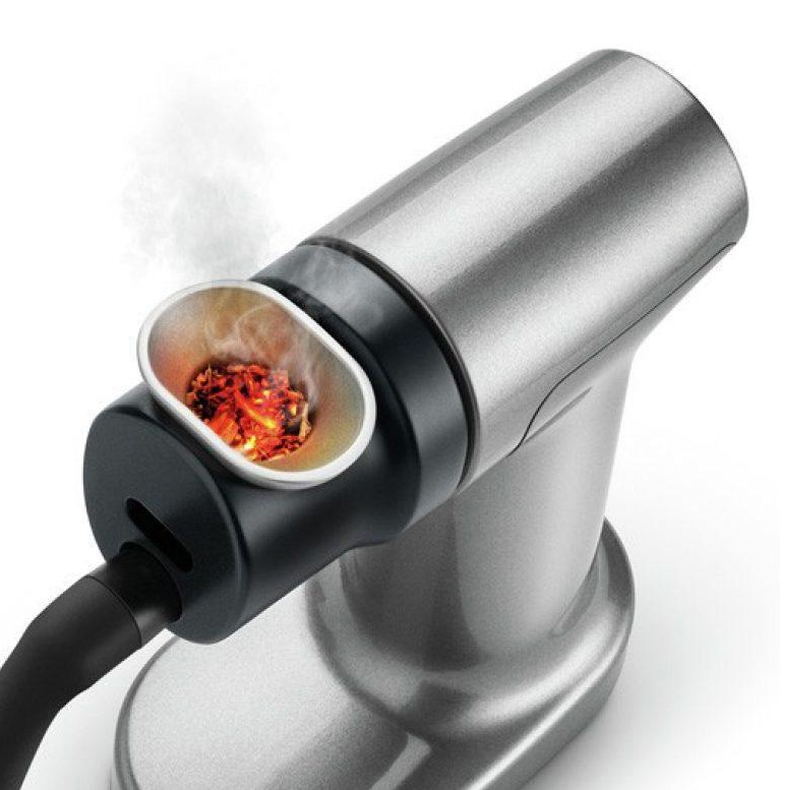 Silicone smoke pipe

Use Smoking Gun's silicone hose for precise aiming, easy to connect, clean and store.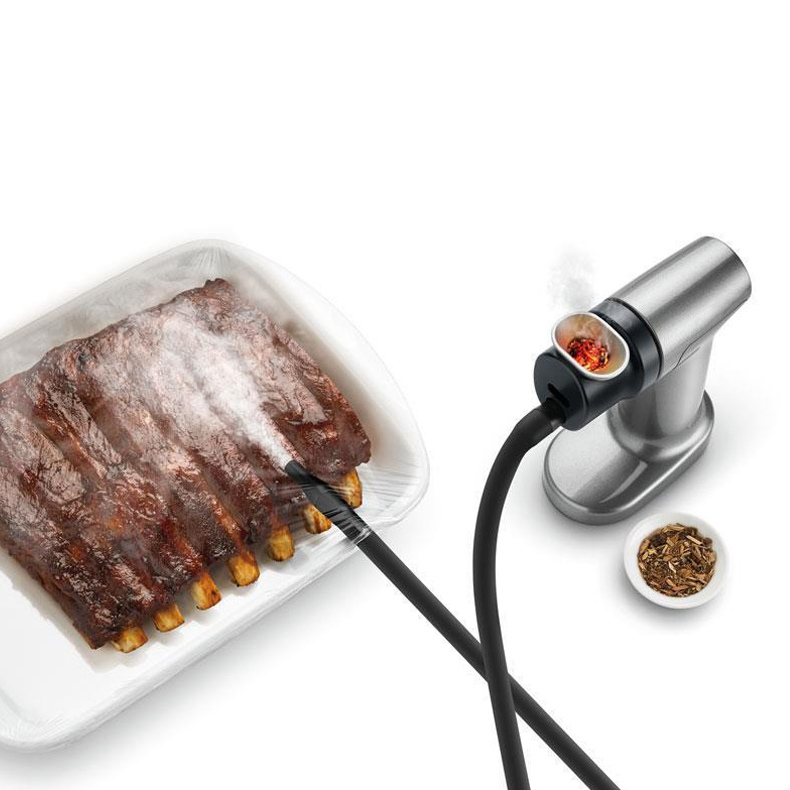 Solid foundation

The integrated base provides a stable platform that can be quickly installed and prevents tipping during use.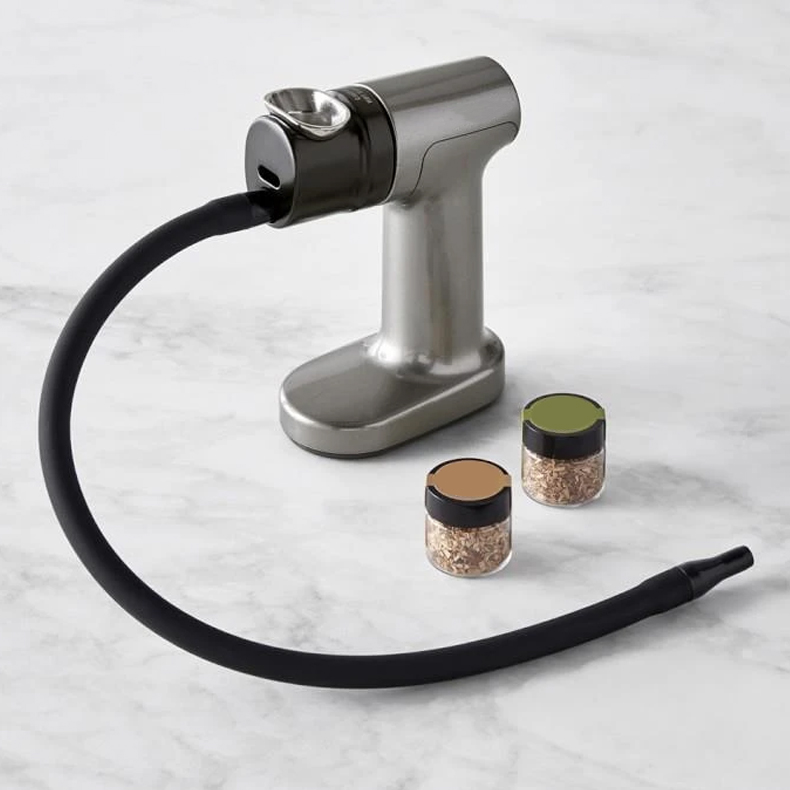 Specification:

Accessories:
mesh filter x2;
AA batteries × 4;
Instructions and recipe cards;
Wood chip samples x2 (pecan and apple wood);
Replace the filter;
Sold separately: wood chip accessory kit.
Material: Die-casting stainless steel combustion chamber and silicon smoke tube.
Dimensions (WxDxH): 4.5″ x 2.5″ x 6.5″
Settings: Two-speed fan.
Voltage: battery powered. (4 AA batteries, 6V)